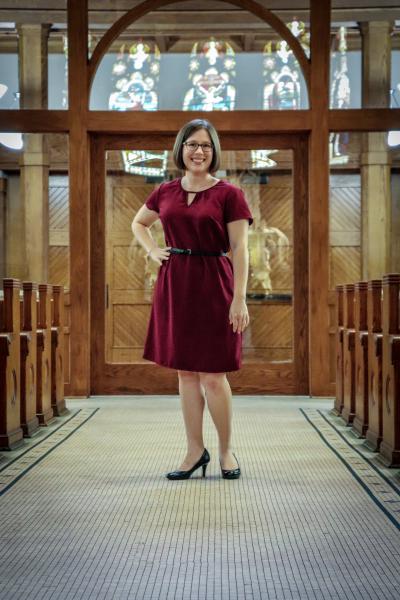 My name is Dr. Danielle Vaclavik. I am a community psychologist who specializes in research and evaluation which assists church communities and ministry programs to effectively and efficiently fulfill their mission.  I have spent nine years as a researcher and the last five years working as an evaluator with young adult ministry, college ministry, and retreat programs, as well as homelessness service providers and youth mentoring organizations.
As a Catholic who lost her faith early in life and later rediscovered a deep and rewarding faith in college, I have a passion for helping bring others to Christ.  This vocation, when it first emerged, manifested as a call to youth ministry, a call I embraced wholeheartedly after graduating from Butler University with a degree in psychology.
However, I quickly realized that, while I loved youth ministry work, it was the people who develop, fund, and administer these programs that I was called to serve. This realization led me to pursue my masters and doctorate in community psychology at DePaul University, with my "community" of interest being religious communities and ministry.
Now, while my occupational calling may lean toward spreadsheets and a behind the scenes supportive role, I still derive great joy from active ministry.  In addition to my time working in teen ministry after college, I spent three years in graduate school running a small group for students on campus, and I currently teach the 7th/8th grade catechism class at my local parish.
Dr. Vaclavik's Curriculum Vitae
Dr. Vaclavik's Google Scholar Author Page